Welcome to Tidbits of Utah County!    
Join us on Facebook @ www.facebook.com/TidbitsofUtah
Over the years, local newspapers have been vanishing from our newsstands. Large paper companies have been replacing them. This means Utah County isn't getting the attention it needs to better educate and inform our citizens about what's happening locally. That's where we come in! Our goal is to provide Utah County with an outstanding newspaper that's a resource of local information including special events, community activities, local businesses, Utah county exclusive classifieds, and much more.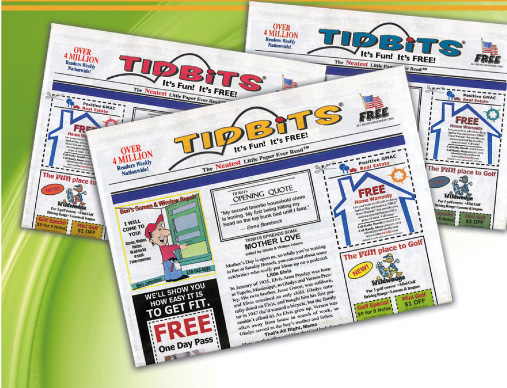 To accomplish these goals, we publish Tidbits® of Utah County, our local newspaper, to bring you "the Neatest little paper ever read!"
Sit back, relax, and enjoy a newspaper that is published just for you!